If you want to contact me; lina.jarnegard@gmail.com
2023-11-28 Photos from Cinnober, 5/11 with Viva Vocal Ensemble performing EARTH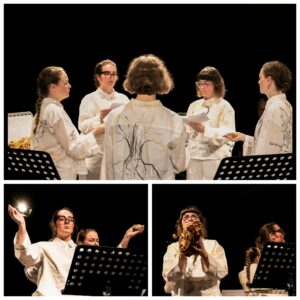 2023-10-16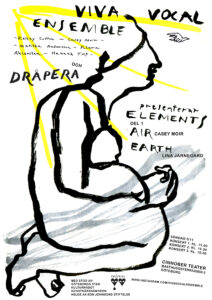 2023-10-09 Premiären i Linköping var fullsatt och fin blev recensionen i Corren! 
Vårdnässpelen gör Linköping till en kulturstad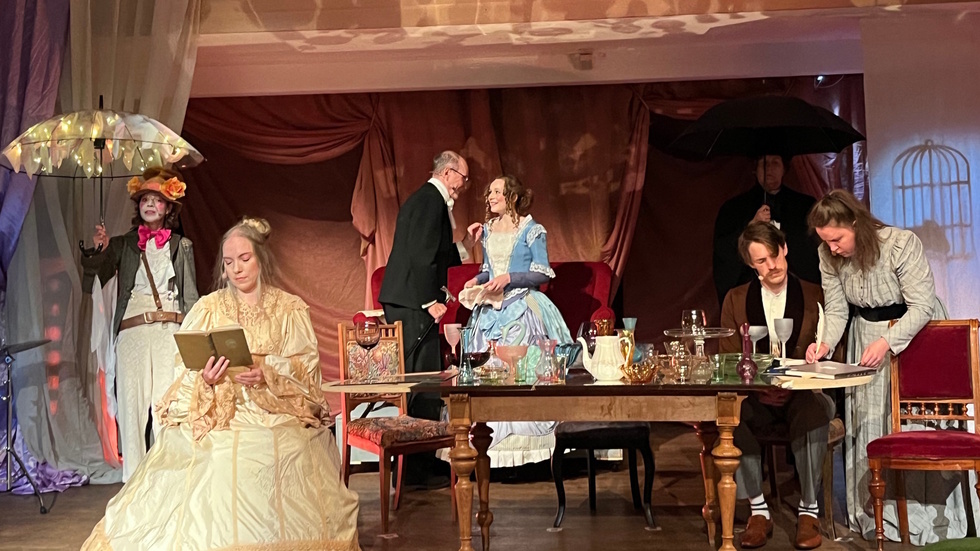 "Det lyckligaste hemmet på jorden" handlar om när den danske sagokungen H. C. Andersen besökte slottet Bjärka Säby år 1849.
---
https://vardnasspelen.com/work
2022-11-21 Tonight! https://hcmf.co.uk/programme/heather-roche-eva-zollner-2/
2022-11-11 Fina föreställningar, Välkomna till vi! med mycket nöjd publik genomförda på Cinnober teater den 29-30 oktober. Läs mer på dråperas hemsida: https://drapera.se/valkomna-till-vi/ Foto: Anton james Olsson
2022-05-09 Lyckat work in progress idag på Cinnnober teater kl 14:00. Publiken stannande kvar och utbytte tankar och idéer med oss. Vi är mycket nöjda och kommer nu ta föreställningen Välkomna till vi! vidare inför premiär den 29:e oktober!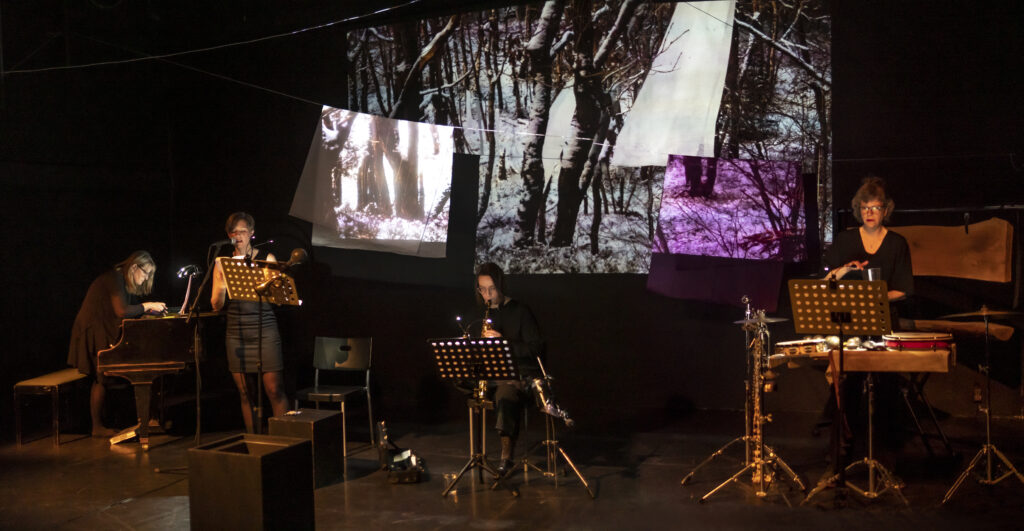 2022-03-29 Presentationsvideo finns nu för xylonprojektet.
2022-03-23. Instrumentbyggeprojekt, "Xylon", i samarbete med Ebba Westerberg byggs upp och presenteras runtom på stan i Göteborg den 25 Mars, 13:00-17:00. Håll utkik!
2022-01-17 "Solo piece for peace, please" has been nominated to manifestgalan, in category experimental. https://manifestgalan.se/2022/de-nominerade-till-manifestgalan-2022/
2022-01-17 https://www.freejazzblog.org/2022/01/solo-double-bass-extravaganza.html?m=1
2021-11-15 You can still listen to my piece In wind, water and waiting performed by Heather Rocheand Eva Zöllner at the Unerhörte Musik in Berlin the 9th of nov. Start listen at 22:25
https://www.youtube.com/watch?v=J6vlZrcC8zU
2021-10-25 Now you can listen to new version of Don't say a word, performed by GGR Betong at The Gothenburg international organ academy 23 of October 14:00. Start listen at 53:14
https://www.youtube.com/watch?v=ycNF6sr_b-Q
2021-10-18 Wonderful news! Roche/Zöllner will play my piece In wind, water and waiting three more times in Germany: 
6 November, Hamburg, Christianskirche, 7pm
7 November, Künstlerhaus Lauenburg/Elbe, 5pm
9 November, Berlin, unerhörte Musik, 8 pm
2021-10-13 Föreställningar om Vera och Världen pågår för fullt på Sagateatern i Linköping. Fin recension i Corren! Boka biljetter på https://www.ticketmaster.se/artist/vardnasspelen-biljetter/1013911?fbclid=IwAR0GENNPXK81tEz79nuGKIViBu0fUInEmLqQX9ItRFxfgzM2ljo9Dt5hua0
https://corren.se/kultur-noje/artikel/maktig-gestaltning-av-flygkrasch-och-fundamentalism/r91yk7ol
2021-09-03 In wind, waiting and water performed by Zöllner/Roche duo. Kermikmuseum WetserWald. https://www.facebook.com/events/3113580585521378/?ref=newsfeed
2021-09-01 Verkkommentar till stycket Whistles wind in tree för Horn i F skickat till samtida musik. Uruppförande i Stockholm av Sören Hermansson den 8 november. 
Whistles wind in tree (2021)
I detta stycke har jag arbetat mig inifrån och ut. Jag har börjat med detaljer, infall och korta fraser som jag sedan utvecklat var och en för sig. Försöka se materialets inneboende egenskaper o förmåga att utvecklas utan att ta hänsyn till en större form. Låta formen växa inifrån. Jag har heller inte haft snäva ramar på hur de olika materialen (fraser, ljud..) har koppling till varandra mer än en gemensam utgångspunkt som i det här fallet är poesi av Elsa von Freytag-Loringhoven(Baronessan Elsa). Baronessan Elsa var tysklandsfödd pionjär inom Dadaismen och jag har använt mig av hennes texter med stor frihet. Poesin fungerar som framförallt inspiration. Den kan t.ex. vara en utgångspunkt vid val av hur toner och ljud artikuleras. Baronessan Elsas dadaism passar min stil såtillvida att den hjälper mig att frigöra min egen fantasi och skriva ett verk som jag eftersträvar ska bli oförutsägbart.
2021-08-05 In wind, waiting and water performed by Zöllner/Roche duo. Frankfurt, KunstKulturKirche.
https://www.facebook.com/events/888385798423043/?ref=newsfeed
2021-05-05 8th of may: GEIGER Majfest 2021 – Release concert with Nina de Heney (Mine and Ninas solopiece for peace, please). They will record the concert and then release it on their YouTube channel. You can pre-order a copy on vinyl or CD and come and pick it up outside Teater Trixter (Andréegatan 13, Gothenburg, Sweden) between 15-16 o'clock Saturday, May 8. The festival price is SEK 120 for the vinyl and SEK 100 for the CD. The vinyl is printed in 200 copies and the CD in 100 copies. More info: https://geigermusik.se/geiger-majfest-2021-releasekonsert-med-nina-de-heney-sewer-election/#more-1203
2021-03-26 Tonigt! Emellanåt, stundom at Svensk musikvår (websänds. Performed by: Karin Dornbusch-klarinett, Karolina Öhman-cello och Rei Nakamura-piano. https://svenskmusikvar.se/fri-sida/om-festivalen-2021
2020-12-10 The album Mechanics of breath, one of five best album 2020! https://zoellner-roche-duo.bandcamp.com/album/mechanics-of-breath
2020-11-26 Me and Anna-Sara Åberg, mezzo-soprano have got project money from Gothenburg city for doing "Ögonblick I det fria". Video etudes in nature. Starting December 2020.
2020-09-24 Duo Roche/Zöllner perform I vind, vatten och väntan at Huddersfield Contemporary music festival 21:e of November 2020. The concert will have no audience but be broadcasted live to BBC Radio 3. Cancelled.
2020-06-04 GEIGER receives a grant from Swedish arts council for making a CD with Solo piece for peace, please. 
2020-05-18 GGR Betong album release. https://ggrbetong.bandcamp.com/album/electronic-music-for-chamber-orchestra-vol-2
2020-03-14 Mechanics of breath.  The tour is postponed! But you can buy a digital album at band camp follow this link! https://zoellner-roche-duo.bandcamp.com/album/mechanics-of-breath
2020-01-08 Check up this tour where Duo Roche/Zöllner performs my new piece In wind, water and waiting.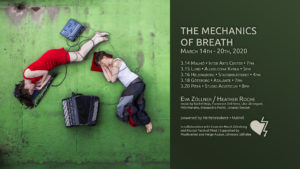 2019-11-06 Now you can listen to solo piece for peace, please at youtube.
2019-07-02 Thank you Swedish Arts Grants Committee for a working grant and a four week residence in Chile!

2019-07-01 My piece London; med inslag av skönhet was broadcasted in swedish radio the 24th of june. Listen at this link: https://sverigesradio.se/sida/avsnitt/1311695?programid=4427

2019-06-13 The collaboration with Nina de Heney, basist, is ongoing. It will end up with a premier of the common work; solo piece for peace, please, the 25th of september 19:00 at teater Cinnober, Gothenburg. Nina de Heney plays bass and cymbal and the piece is also containing texts by poet Cia Rinne. You buy tickets at the concert. We have got grant from Gothenburg city for organizing this concert. Most welcome!!

2019-05-30 Me and Vårdnässpelen had a successful meeting with singer/composer Lena Willemark. We are starting to plan for performances in oktober 2020. The synopsis is beginning to take shape and all collaboration parts are contacted! The development of this big project is to be followed..

2019-03-27 The 27th, 28th and 31th of Mars, Norrbotten Neo is playing my piece London; med inslag av skönhet in Luleå, Piteå and Stockholm. Look at their touring plan at  http://norrbottensmusiken.se/ensembler/norrbotten-neo/produktioner/2019/new-sweden/

2019-03-09 20:30, Atalante (Geiger festival). Dråpera is doing a scenic concert with pieces of me and Rei Munakata. On stage: Anna-Sara Åberg-mezzo soprano, Sara Sjödahl-piano and Ebba Westerberg-percussion. GGR Betong spelar också Don't say a word kl 19:30.

2018-12-01 Neo Norrbottens has recorded a cd, silent plan, that now are availble. My piece emellanåt; stundom is represented on the cd. Buy the cd at  http://norrbottensmusiken.se/ensembler/norrbotten-neo/skivutgivningar/
2018-08-20 The piece don't say a word for voice and three noise musicians is now delivered to the ensemble GGR Betong. https://www.ggrbetong.nu/.  The piece will be premiered the 14th of september at festival sacrum profanum in Krakow, Polen. http://sacrumprofanum.com/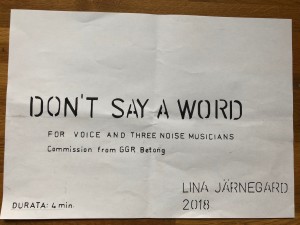 2017-12-02 Dråpera har fått projektstöd från Göteborgs stad! Detta innebär att vi kommer att ha jubileumskonsert på Atalante i Göteborg den 9 Mars 2019 med föreningen Geiger som arrangör!
2017-11-30 Nu är det klart! Det blir extraföreställning i Linköping den 20/1 av föreställningen "Ho ska heta Helga.."
2017-10-16 Föreställningarna med "Ho ska heta Helga" var fullsatta alla dagar i Bjärka-Säby. Läs recension: http://www.corren.se/kultur-noje/recensioner/fullsatt-magasin-pa-lysande-bygdespel-om4850849.aspx
Två föreställningar i Norrköping står på tur den 28:e och 29:e oktober. Även dessa slutsålda.
2017-09-10 Makadam is playing the piece five rooms at Gothenburg concerthouse, 16:00. Welcome!
https://www.gso.se/program/konserter/durationer-lina-jarnegard/2017-09-10-16:00/
2017-06-10 Nu kan man köpa biljetter till föreställningen Ho' ska heta Helga – Hur Moa Martinsons födelse blev till en angelägen sockenfråga. För mer information: http://www.vardnasspelen.com
2017-05-08 Have a look at this blog by amazing Heather Roche!
https://heatherroche.net/2017/05/03/10-female-composers-you-should-know-and-their-clarinet-pieces/
(I am number nine)
2017-05-06 The 9th of June 2017 Norrbotten NEO will record my piece Emellanåt, stundom in PIteå.
2017-03-21 Now you can listen to the excellent performance of the piece London; med inslag av skönhet(när den nästlar sig in) by Gageego! https://soundcloud.com/linaj-rnegard/london-med-inslag-av-skonhet2017
2017-02-05 Tonight, my piece London; med inslag av skönhet(när den nästlar sig in) will be premiered by Gageego! At 17:00, I also speak about the piece together with the ensemble. At 18:00: concert. Stenhammarsalen, Göteborgs konserthus. http://gageego.se/nyheter/halsning-fran-tonsattaren-lina-jarnegard/
2016-12-20
Emellanåt, stundom will be performed at festival Mixtur, 30th of Mars, Barcelona.
Performed by NEO Norrbotten. Recording: Swedish Radio, 2016-03-17.
2016-11-09
Sound of Stockholm 2016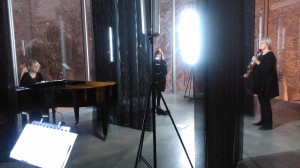 Ikväll(onsdag) börjar Sound of Stockholm! Mimitabu spelar "kylan, plötslig" kl. 20:00 i Hörsalen på kulturhuset. Makadam spelar "fem rum" kl 22:00 på Bonniers konsthall. En kväll att inte missa!
2016-06-17
Mottagare av Västra Götalandsregionens arbetsstipendie:
" Med ett envetet sökande, efter såväl relationen mellan improvisation och komposition som hur operaformen kan utvecklas i mötet med andra konstarter, har Lina Järnegard gått från klarhet till klarhet och framstår som en tonsättare som vet vad hon vill – att ständigt hitta det nya, annorlunda och lustfyllda"
Läs mer: http://www.vgregion.se/sv/Vastra-Gotalandsregionen/startsida/Om-Vastra-Gotalandsregionen/Nyheter/Aktuella-nyheter/26-personer-delar-pa-18-miljoner-nar-kultur–och-arbetsstipendier-delades-ut/
2016-05-01
The piece emellanåt, stundom is selected to represent Sweden in the International Rostrum of Composers 2016. The piece was recorded by Swedish Radio in Piteå 17th of Mars. Performed by NEO Norrbotten at the festival New Direction.
2016-04-01
Recension av NEO Norrbotten på New Directions, Piteå 2016
http://www.kuriren.nu/kultur/recension-foredomlig-afton-med-nutida-musik-8793627.aspx?s=email